Welcoming visitors in 2020 to the Atikokan Museum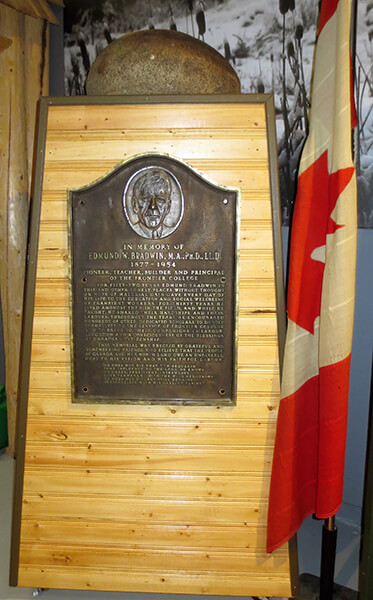 Happily planning to greet Atikokanites from far and wide in the summer of 2020, I have been preparing an exhibit about education in Atikokan. It is clear from comments, Atikokan is a great place to be a kid! The material and inspiration for this exhibit has been surfacing in stories and archival material, as I've learned more and more about this community. It's been an education!
I started by creating an exhibit at the Legislature of Ontario with two intriguing stories unique to Atikokan (on exhibit September to December 2019). The exhibit, "Dedicating Teaching" highlighted  efforts to educate children and workers in this area who did not have schools or teachers. Andrew Clement's personal stories of teaching in the school car from 1930 to 1942 on the railway line from Fort Frances to Port Arthur, provides an incredible insight into the time and the people. Edmund W. Bradwin went into lumber camps in 1904 as an instructor for Frontier College. Bradwin is memorialized in Atikokan. The stone cairn once located in Centennial Park, which marked his dedication to teaching workers, can be seen in the education exhibit. Bradwin played a vigorous role trying to improve the lot of the men – practising the sociology of engagement advocated by radical sociologists today.
The exhibit we've prepared, "Inspired Teaching" is a window into 100 years of education in Atikokan and area. Beginning with the first 50 years which are placed against historical events of the time. The second 50 years reflect the optimism of the era, the foundation of today's education. "Inspired Teaching" celebrates the teachers who brought their skills and creative ideas to their classrooms. The world map showcases the talent Atikokan has sent into the world.
With an abundance of caution, observing COVID-19 practises to keep everyone safe, we invite visitors to enjoy this collection of materials, to contribute to our education stories, and to reflect on the achievements of our community. An exhibit for all ages, we hope to inspire young people, and provide a source of reflection for others. The Atikokan Museum welcomes visitors Monday to Friday, 10 am to 4 pm, evenings and weekends by appointment.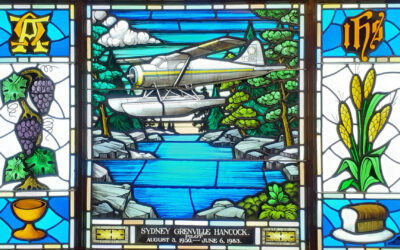 The latest addition to the Writer's Nook in the Museum of Atikokan is a beautiful stained-glass window. The window is illuminated by a specially constructed cabinet to accommodate LED lighting with a diffusion layer, crafted by Dutka Signs. This beautiful window...