French River Spring by Jameson Kooper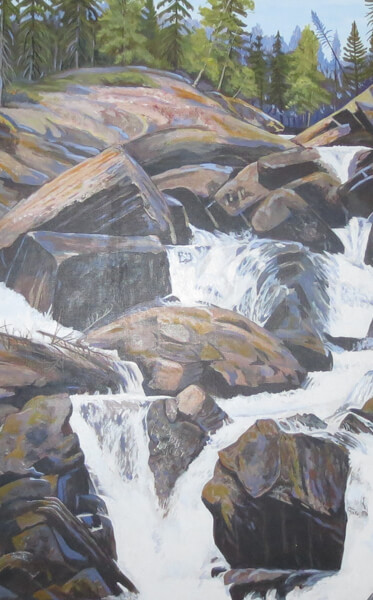 Published in Lone Pine North Woods by Jameson Kooper, 2017
French River Spring
Tender shoots
Rise to feast upon Aten`s
Gold, breaking soil
Long held in winter blanket.
With each dew day, glinting
Jewels wake a sleepy world,
Shaking spiders from cobwebs,
Ants from dens,
As light brings life new fruit.
Soon a canopy above will
Shelter a shadow world
Of deer and wolf,
Fox and bear,
As rapids regale
Upon rocks those frosty days that winter
Tracked and
Spring fresh days to come.
I hear this place
Dressed in white spruce fine
And white pine grace
Has seen these musky
Mornings many a year
From sapling to ancient root.
Ah how warm this breeze embraces.
How warm God`s hand can be
Upon a hill once ravaged by
Sleet and snow.
Only brackish ice by quiet pool
Recalls the bitter blizzard that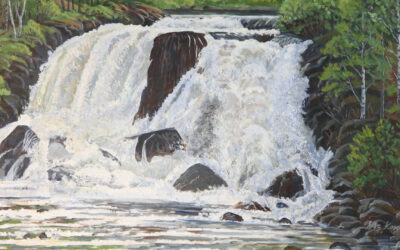 Waterfalls and water scenes are a favourite subject of artists and photographers. Thursday, August 12th, 2 to 4 pm our exhibit in the green space beside the Library will feature waterfalls and water scenes by Elsa Kosola, Mary Bordynuik, Elaine Kryzanowski, and...