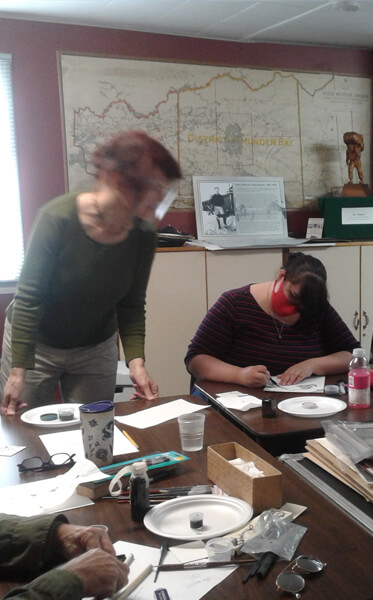 It's in her blood  …. Alanna Marohnic offering drawing classes at the Museum 
I am certain that teachers, friends and many others in Atikokan can recall images of little Alanna, a creative force sketching, painting, adventuring into the world of art. Now an artist with a worldwide reputation there is adequate proof that she was right to follow her creative instincts. Alanna's website, www.verypinkfineart.com  showcases her talent and is a world of fantastical realism, created from a wide variety of materials. A frequent visitor, she divides her time between Atikokan and her home in Croatia. Another of Atikokan's secrets revealed, a famous artist is regularly in our community, and if you follow your creative side, you might be lucky enough to receive a little guidance and inspiration in her class. 
The Pictograph Gallery and the Museum are partnering to offer regular drawing classes with Alanna October through November. The classes are generously supported by OPG grant. For pre-registration information contact the Pictograph Gallery.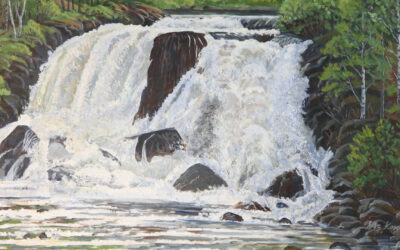 Waterfalls and water scenes are a favourite subject of artists and photographers. Thursday, August 12th, 2 to 4 pm our exhibit in the green space beside the Library will feature waterfalls and water scenes by Elsa Kosola, Mary Bordynuik, Elaine Kryzanowski, and...