Harvest Still Life Painting by Elsa Kosola, 1986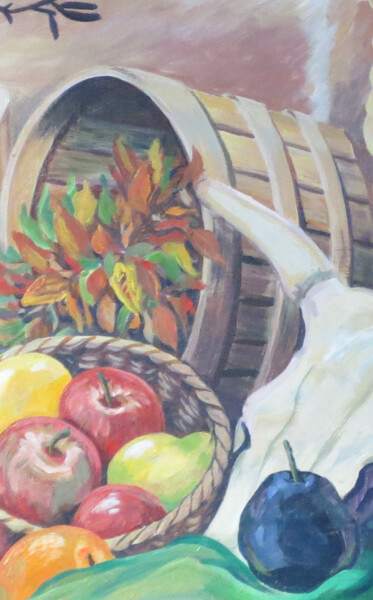 Still life paintings offer a new way of looking at the ordinary objects. The goal of still life composition is to direct the viewer's eye through a painting and lead them to what the artist thinks is important.
This type of artistic exercise has a long history. Caravaggio, Monet, Cézanne, and Dali are know for their still life paintings. This genre has been popular across cultures and historical periods. Anyone who has taken an art class has come face to face with the challenge of still life. A prominent style in The Netherlands in the 16th century, the term "still life" is derived from the Dutch word "stilleven". In France the title, "nature morte" is used.
Looking at Elsa Kosola's painting, can you find the path of the artist's eye and the central part of the painting? Follow the flowing colours and texture, and find the part of the painting to which your eye is drawn. Where does it stop? This lovely painting, now 34 years old graces the community room in the Museum. All are welcome to treat themselves to one last glimpse of autumnal beauty as cold winds increase and winter approaches. Paintings by local artists are exhibited throughout the Museum.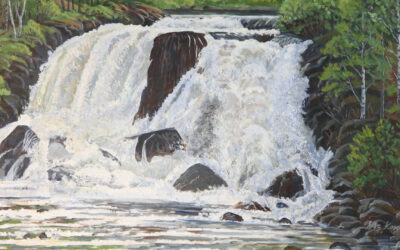 Waterfalls and water scenes are a favourite subject of artists and photographers. Thursday, August 12th, 2 to 4 pm our exhibit in the green space beside the Library will feature waterfalls and water scenes by Elsa Kosola, Mary Bordynuik, Elaine Kryzanowski, and...