April 2021, 23rd National Poetry Month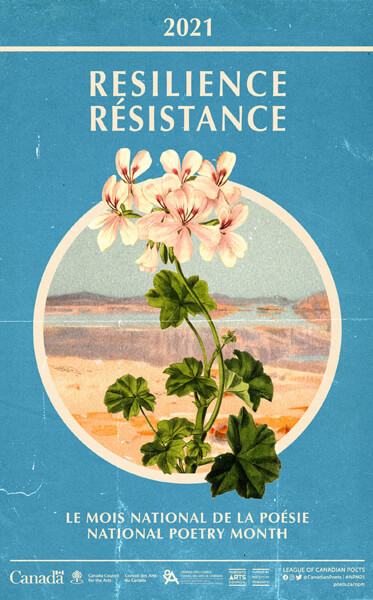 Slam poetry, spoken word poetry and rap are the trends of today. Poetry has always been a popular outlet. I have found many poems working with the archival materials in the Atikokan Museum. Some bring a chuckle over the wit and humour, others are touching. It is the poetry of another generation, but like the trends of today, it comes alive when read aloud. Poets speak to the reader intimately and exclusively, revealing an insight into their inner thoughts, their ideas, their loves and hates.
Taped to the back of the Grumman Trophy we found Joe Meany's "The Paddling Machine." This poem has a driving beat, and describes a competitor, who smoked a corn cob pipe. I couldn't leave this gem hidden so visitors will find it displayed beside the trophy. Another favourite is "We are the Men of Steep Rock" written in 1945 by Roy Ellis, President of the Steelworkers Union. "Through the rocky hills and muskeg we built a road to town … we cursed the mud at Mosher's Point … but we're the men of Steep Rock, the men who can't be beat."
In 1948 the Atikokan Women's Institute offered a poetry contest for school children. We don't know the particulars, but Alice Zuke, age 14 won the contest with her poem
ΑΤΙΚΟΚΑΝ
Here is the history of my home
Written in the form of a poem,
Atikokan is still young and fair,
Stretching its youthful arms everywhere …
Reflecting on the legacy of the Women's Institute and their contributions to the foundation of this community brings a smile. Like so many of the Atikokan women I've had the good fortune to know, and those I've found in the Museum records, they had vision, and determination. Their wisdom resonates like this – poetry can give students a healthy outlet for surging emotions. Reading original poetry aloud in class can foster trust and empathy in the classroom community, while also emphasizing speaking and listening skills.
As spring steadily approaches, bursting with colour, changeable weather and the promise of warm sunny days to come, perhaps a rhyming couplet will linger in your thoughts and another Atikokan poet will emerge. We hope so, we're collecting poetry written by our very own poets. There is a legacy of literature, poetry in this community.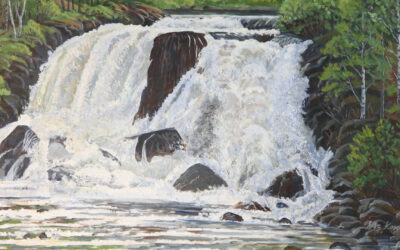 Waterfalls and water scenes are a favourite subject of artists and photographers. Thursday, August 12th, 2 to 4 pm our exhibit in the green space beside the Library will feature waterfalls and water scenes by Elsa Kosola, Mary Bordynuik, Elaine Kryzanowski, and...