There is a park bench waiting for you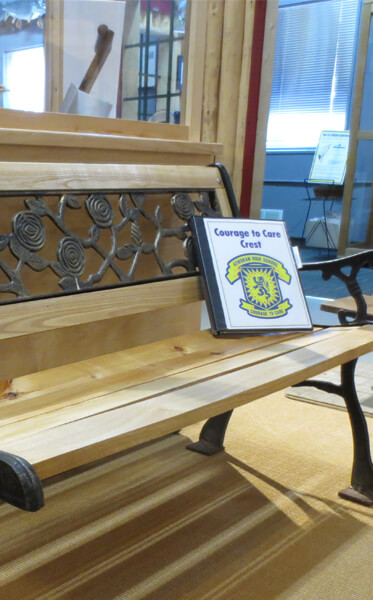 The new exhibit for 2020 covers a century of education in Atikokan and area. Located at the museum entrance, the visitors can easily come to see only the featured exhibit. In fact, one exhibit at a time is recommended as it allows time to fully absorb the content. The education exhibit is intended to be a place of contemplation, concluding with two questions. Where did they go? What did they do? This exhibit has a history gathering component. We are gathering names, destinations and achievements of graduates. Included are those who continue to live in Atikokan and contribute to our community. The sum and total of this information will be a catalogue of the talent Atikokan has given to the world. 
Visitors, particularly those who are graduates of the Atikokan school system, are the target audience. Beyond reminiscing about their education, this is a time to appreciate the environment of their youth with an adult perspective. I am hoping that those who visit the exhibit this summer will note omissions, and offer information that I have not found to date. There is much more to learn about the exciting and intense second 50 years of education in Atikokan. Those who are preparing to leave Atikokan, to further their education, should note the destination of previous graduates on the world map. The graduates who precede them reveal a wide horizon of accomplishments. Trails of experience.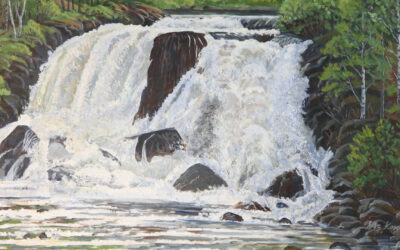 Waterfalls and water scenes are a favourite subject of artists and photographers. Thursday, August 12th, 2 to 4 pm our exhibit in the green space beside the Library will feature waterfalls and water scenes by Elsa Kosola, Mary Bordynuik, Elaine Kryzanowski, and...