Atikokan Museum Mysteries … not just for children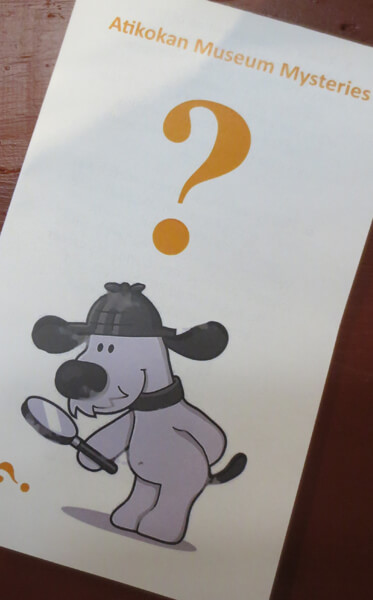 Each year there is something new for visitors to the Atikokan Museum. New exhibits, artifacts that have been in storage or newly donated. Children are always welcome, and we consider how they view all the history we have in Atikokan. Admittedly, a bit much, even adults leave with a head full of history!
Atikokan Museum Mysteries is a series of eight questions, something to find in the exhibits, with a hint. Shown above is the large question mark that indicates the artifact associated with one of the questions. Inside the mystery booklet are the answers and information that visitors wouldn't normally find in the exhibits. So for parents with children this is your moment to shine, peek inside and add interesting trivia to the hunt!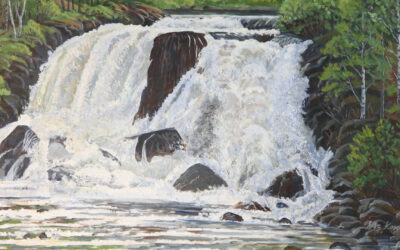 Waterfalls and water scenes are a favourite subject of artists and photographers. Thursday, August 12th, 2 to 4 pm our exhibit in the green space beside the Library will feature waterfalls and water scenes by Elsa Kosola, Mary Bordynuik, Elaine Kryzanowski, and...